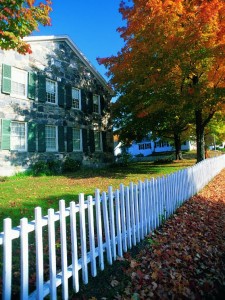 You have already done the research. You know what type of fence you want, whether it is vinyl, wood, or chain link. You already know the style you want as well. Perhaps, like so many other, you have always dreamed of a picket fence. That is the American Dream after all. Or maybe you prefer a privacy fence. The benefits are numerous. No matter what material or style you choose there is still one VERY important decision to make.
Choosing between Residential Fence Companies in Newport News
When it comes to finding the right fencing company in Newport News, look no further than Hercules Fence. We have been providing professional fence installation and services throughout Northern Virginia since 1955. Over the years, we have developed a reputation for quality work and fare, competitive prices. We have also grown to be the largest fence company in Virginia. This allows us to offer you a premium quality fence without the premium price tag. That's what we like to call a win-win!
Please take a moment to browse our many residential fencing options. We also go commercial fencing as well.
Click Here to request a quote today!
Residential Fence Benefits
Curb Appeal
A new residential fence will instantly add curb appeal to your home, making it the envy of the neighborhood. It doesn't matter if you choose wood or vinyl, picket or privacy; your new fence will vastly improve the aesthetic appeal of your home. Period.
Security
A fence is a great deterrent to criminal activity. Criminals do not like to have to work hard to break into a home. So the harder you make it for them, the safer you make your home.
Define Property Lines
As Robert Frost once said, "Good fences make good neighbors." As homes are continually built closer and closer together to maximize profit, it becomes harder and harder to tell where one yard ends and another begins. A fence can help you clearly define your property lines.
And So Much More!
If you have any questions about Residential Fence construction, you can contact Hercules Fence of Newport News, Virginia today by calling (757) 316-3600 or visit FencesNewportNews.com today! We are the largest fence company based in Northern Virginia. You can also follow Hercules Fence on Facebook, Twitter, Google+ and YouTube.