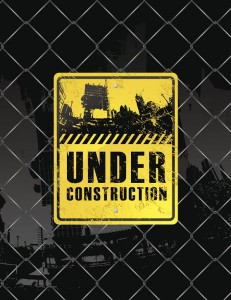 Spring is here. And with spring comes a boom in outdoor festivities, construction, and public works maintenance. All of which require protection but due to their impermanent nature permanent fencing would be impractical. Temporary fencing offers the perfect solution. Fast to set-up and take down, easy to work with, movable, and affordable, temporary fences offer the protection outdoor festivities, construction sites, and public works need practically.
Outdoor Festivities
Spring is a season filled with many outdoor festivities. After being cooped up in our houses all winter people are eager to get out into the fresh air again and celebrate the return of pleasant weather. To that end we fill spring with events like
Religious Holidays
Carnivals and Fairs
Shows
Concerts
Sports
All of which can benefit from using temporary fences for the purposes of security and crowd control. Temporary fences can be used to control the points of entry and exit for an outdoor event. This is critical for ensuring only those who've purchased tickets can enter the event. Even if it's a free event limiting entry is important for tracking attendance, ensuring that the event doesn't become too crowded and a safety hazard, and for allowing your security to perform bag checks. And because many of these events are held at impermanent sites or locations erecting permanent fences is impractical.
Construction Sites
The warmer weather of spring serves as the catalyst of more then just outdoor festivals. Spring also heralds the beginning of construction season in Newport News. Having analyzed last years financial reports and prepared a new budget, businesses make their major capital purchases, like new buildings, in the spring. Besides that, the warmer weather of spring simply makes some aspects of construction easier. And with any major construction, companies will require temporary fences to protect the site, its workers, and the public around the site. Temporary fences protect the construction company from liability issues, theft, and vandalism.
Public Works
In addition to commercial construction, a good deal of maintenance and repairs are performed on public works during the spring. This is particularly true after a bad winter, like our last one. Spring maintenance and repairs of public works include things like filling potholes, fixing water manes, planting grass seed and other landscaping maintenance.  Temporary fences are essential for making sure these jobs aren't interfered with, and to maintain the safety of the workers and public.
Need Temporary Fencing In Newport News this Spring?
Required by many municipalities, insurance companies and general contractors, temporary fencing is a proven deterrent to theft, vandalism, wandering animals, and liability issues. Temporary fencing is also easy and cost effective. There is no need to dig. There is no need to permanently change the surrounding landscape. Temporary fencing can go up quick and give you the peace of mind you need.
Weather you require temporary fence panels on block, in-ground chain link, privacy fence, or plywood fence, Hercules Fence can handle the job. Now the largest fencing company in Northern Virginia, Hercules Fence has been providing professional fence installation – both residential and commercial – and temporary fencing throughout Newport News since 1955. Over the years, we developed a reputation for quality work and fare, competitive prices.
Click Here to request a quote today!
If you have any questions about Wood Fence Maintenance and Installation, you can contact Hercules Fence of Newport News, Virginia today by calling (757) 316-3600 or visit FencesNewportNews.com today! We are the largest fence company based in Northern Virginia. You can also follow Hercules Fence on Facebook, Twitter, Google+ and YouTube.