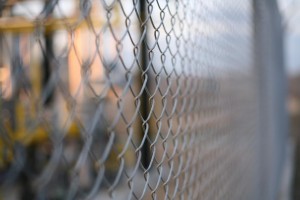 Are you in the market for a cost-effective fence for your Newport News home or business? If so, a Chain Link Fence might be the answer. These fences provide the security and durability you need at a fraction of the price of wood or vinyl. So why does the chain link fence receive such a bad reputation? We don't know! While a chain link fence may not be as aesthetically pleasing as wood or vinyl, the many other benefits far outweigh the one negative.
Chain Link Fence Benefits
A chain link fence is a very affordable option.
Unlike wood, a chain link fence is very low maintenance.
Chain link fences are incredibly durable.
A chain link fence provides exception security.
When you add a few plastic slats, your new chain link fence can also enhance your privacy.
And More!
Chain Link Fence Installation in Newport News
Since 1955, Hercules Fence of Newport News, Virginia has been providing professional chain link fence installation and services throughout the state. The chain link fence is the workhorse of the fence industry and is available in multiple grades and strengths. Hercules Fence offers structural steel gate hinge posts for long lasting performance. In addition, we manufacture our residential gates so special sizes are no problem.
If you have your heart set on something other than a chain link fence, please take a moment to browse our many other residential fencing options, from Custom Wood Fences to Ornamental Steel Fences to Ornamental Aluminum Fences to PVC Vinyl Fences. Let Hercules Fence of Newport News help you find the new fence that best fits your wants, needs, and, most importantly, budget. Our experienced sales and installation staff can handle any of your fencing needs. We are more than happy to answer any questions you might have.
If you have any questions about Chain Link Fence Installation in Newport News, you can contact Hercules Fence today by calling (757) 316-3600 or visit FencesNewportNews.com today! You can also follow Hercules Fence on Facebook, Twitter, Google+ and YouTube.