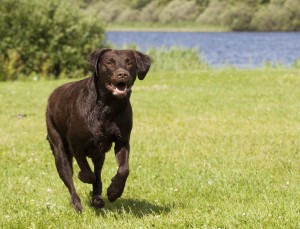 In our experience, Newport News homeowners desire fencing for two primary reasons. 1) They wish to keep unwanted guests out. Of course, we are talking about security. 2) They want to keep someone or something safely in. This is typically true of homeowners with small children (or grandchildren) and dogs. Either way, fencing can get the job done. The problem: budget. You do not have a very large budget for your new fence. The solution: Chain Link Fence Installation.
Chain Link Fence Installation is Affordable
One reason so many homeowners turn to chain link fencing is because of its affordability. While it is not known for its aesthetic appeal, like wood or vinyl, chain link is a cost effective way to enclose your yard.
Chain Link Fence Installation Adds Security
There are approximately 176,985 property crimes – burglary, larceny, theft, motor vehicle theft, arson, shoplifting, and vandalism – in Northern Virginia annually, according to neighborhoodscout.com. A chain link fence is an excellent deterrent to crime. These fences are difficult to scale and, because they aren't solid, do not give burglars anywhere to hide.
Chain Link Fence Installation Improves Safety
Do you have children? What about a dog? A fence is a great way to create a safe environment for your little ones to play. You won't have to worry about your son, daughter, or dog wandering away when you aren't looking.
Chain Link Fence Installation in Newport News
Since 1955, Hercules Fence has been providing professional fence installation services throughout Newport News and the rest of Northern Virginia. Our helpful sales team will walk you through everything, outlining your many options, to help you choose a fence that meets all of your needs: aesthetics, security, and, most importantly, affordability. Chain link fences, in particular, come in two main varieties: galvanized and vinyl coated.
Click Here to request a FREE quote!
If you have any questions about Chain Link Fence Installation, you can contact Hercules Fence of Newport News, Virginia today by calling (757) 316-3600 or visit FencesNewportNews.com today! We are the largest fence company based in Northern Virginia. You can also follow Hercules Fence on Facebook, Twitter, Google+ and YouTube.