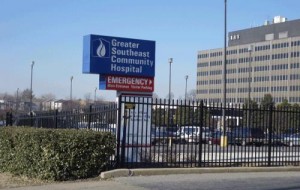 Every business owner has the two same things on his or her mind: turning a profit and security. This is true for businesses of all shapes and sizes, from that mom and pop convenience store around the corner to Fortune 500 companies. So how do you ensure your business is well-protected against theft and burglary?
You install a security system. This system alerts the authorities if there is a breach in security.
You hire a security guard. Hiring a security guard is a proactive way to boost security. He/she will monitor your facility and look for any suspicious behavior.
You install surveillance cameras. Surveillance cameras have historically been retroactive ways to identify suspicious peoples. However, as technology changes, surveillance cameras are becoming more and more proactive.
And you install a commercial fence. This sets a perimeter around your facility, making it much more difficult for any unwanted visitors to access your building.
Additional Benefits of Commercial Fences
Appearance: A new commercial fence can improve the curb appeal of their facility, which can help you attract and retain customers.
Privacy: If privacy is one of your top priorities, commercial fencing can help. Whether you need to protect the privacy of your clients or keep prying eyes away from your work, commercial fencing can do the trick.
Cost Effective: Most importantly, commercial fencing is a cost-effective way to boost the security of your facility.
Commercial Fences in Northern Virginia
Since 1955, Hercules Fence has been providing professional service and quality installation for both commercial and residential fences. When you call today, a trained commercial salesperson will listen to your wants and needs and explain what product is right for you and your business. Hercules Fence has proven to be a trusted source to use the right material and offer you the right specifications for your needs.
If you have any questions about Commercial Fences in Northern Virginia, please contact Hercules Fence by calling (757) 316-3600 or visit FencesNewportNews.com today! You can also follow Hercules Fence on Facebook, Twitter, Google+ and YouTube while you are at it!