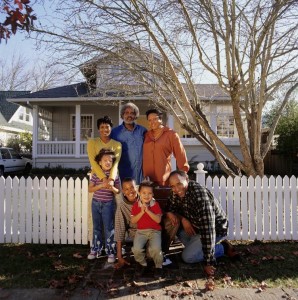 Fencing: it is one-fifth of the American Dream. A white picket fence comes right after a house, 2.5 kids, a dog, and 2 cars. Of course, your dream may be a little different. Perhaps you are not the white picket fence type. Fortunately, you have options: chain link, wood, vinyl, aluminum, or even steel. There are also numerous fencing companies throughout Newport News and Northern Virginia, all promising the world. So how can you be sure you have found the right company? How do you know who you can trust?
Choose a company that has been around for several years.
Choose a company with a good reputation for customer service and quality.
Choose Hercules Fence!
In the Market for a New Fence in Newport News? Trust Hercules Fence
Since 1955, Hercules Fence has been providing professional fence installation and services throughout the Virginia. As the largest fence company based in the state, we know a thing or two about fences. Our helpful sales team will walk you through everything, outlining your many options, to help you choose a fence that meets all of your needs: aesthetics, security, and, most importantly, affordability. Speaking of affordability, as the largest fence company in the state, we are also able to offer you a premium quality fence without the premium price tag. That's what we like to call a win-win! So why would you trust anyone else?
Click Here to request a quote today!
Benefits of a New Fence
Return on Investment
A new fence provides a return on investment (ROI) of around 50%, according to the Remodeling Magazine Annual Cost vs. Value Report. While this is not as high as some other popular home improvement projects, such as bathroom and kitchen remodeling, fencing is much more affordable, making it the perfect fall project.
Security
According to neighborhoodscout.com, there are approximately 176,985 property crimes annually in Virginia. Property crime includes, among other crimes, burglary, larceny, theft, motor vehicle theft, arson, shoplifting, and vandalism. Is your home well-protected?
Curb Appeal
Last, but certainly not least, a new fence will add instant curb appeal to your home.
And So Much More!
If you have any questions about New Fence Installation, you can contact Hercules Fence of Newport News, Virginia today by calling (757) 316-3600 or visit FencesNewportNews.com today! We are the largest fence company based in Northern Virginia. You can also follow Hercules Fence on Facebook, Twitter, Google+ and YouTube.