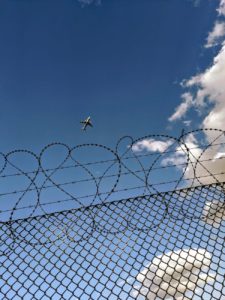 When it comes to investing and installing a new security fence to maximize the protection and privacy of your property becomes increasingly important. To ensure you are getting the right level of protection, knowing what to look for when it comes to a new security fence will genuinely make all the difference in how you approach your property's safety. The reality is, knowing the best types of fences to install and the suitable materials to use for maximum protection and security will be the best approach to take to make the most out of your new fence installation. Ultimately, looking for suitable heavy-duty materials and understanding the differences between the different types of materials available can help better inform you when deciding which type of security fence is best for all your needs and purposes. This blog lists crucial things to consider when shopping for a new security fence for your home or business.
Consider The Fencing Materials
The specific type of fence material you use becomes increasingly important. The fence material will dictate how secure your fence and property becomes. The reality is, understanding what specific materials are ideal for any security fence can help make your decision-making process a lot more seamless and smoother than ever before. Ultimately, many homeowners are opting to install see-through fencing to provide optimal security measures to help protect their property over time.
Creating An Obstacle
Another great tip that becomes increasingly important for any security fence is to create an obstacle. An excellent security fence should be tough to climb. The reality is, high-security fences should typically involve some sort of anti-climb feature to enhance the security level of the fence itself — providing extra protection for your family and your property as well.
Bottom Line
There is nothing more essential to a homeowner than providing security and protection to their families. People are investing in security fences more and more to ensure their properties are adequately secure from burglars and other unauthorized personnel.
Get in Touch With Hercules Fence Today
Hercules Fence has experience with nearly every type of residential and commercial fencing material imaginable, from wood and aluminum to chain link, vinyl, steel, and even temporary fencing. We have developed a reputation for quality work and fair, competitive prices. Hercules Fence is ready to serve you from six convenient locations. We have offices in Manassas, Richmond, Newport News, Norfolk, Virginia, Maryland, and North Carolina.
If you have any questions about finding your dream fence or fence maintenance, you can contact Hercules Fence today by calling (757) 316-3600 or visit FencesNewportNews.com today for a free quote!