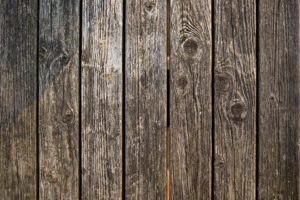 Wood fences are an investment that can last for many years with proper upkeep and care. However, given that your wood fence is outside, it is a concern that it will be exposed to the weather all year long, including rain, snow, and water damage. Below is three indicators that your wood fence has sustained water damage.
Mold Around Your Fence
Mold is typically a sign of water damage to your fence. Areas with a lot of moisture tend to have an accumulation of mold. You should take fast action if you see mold growing on your wood fence. Mold is not only unsightly, but it also poses a safety risk and, if left untreated, can seriously harm the integrity of your wood fence. The simplest ways to remove mold from your fence involve cleaning it or pressure washing it on low.
Your Wooden Fence Has Rotting Pieces
Your wood fence may start to damp rot if it has been exposed to too much moisture. The term "wet rot" refers to decaying brought on by prolonged contact to moisture. Several problems might arise when your wood fence starts to damp rot, include the following:
Musty Odors
Your fence has softened 
Discoloration 
Fungus 
Flaky or damaged surfaces on a painted fence
Your fence starts warping
Fallen And Broken Pieces From Your Fence
Sections and parts of your fence that have fallen off might be a sign of water damage. You must have any fallen fence panels outside of your home fixed as soon as possible. You should also check the structural integrity of your fence and the remaining panels for mold, cracks, rotting, and other signs of damage. Your fence likely has water damage if you detect any of those items. Your home's security and safety may be jeopardized by a collapsed fence since it reduces your privacy and makes your house more exposed.
Find Your Perfect Fence With Help from Hercules Fence Newport News
Hercules Fence has experience with nearly every type of residential and commercial fencing material imaginable, from wood and aluminum to chain link, vinyl, steel, and even temporary fencing. We have developed a reputation for quality work and fair, competitive prices. Hercules Fence is ready to serve you from six convenient locations. We have offices in Manassas, Richmond, Newport News, Norfolk, Virginia, Maryland, and North Carolina.
If you have any questions about finding your dream fence or maintenance, contact Hercules Fence today by calling (757) 316-3600 or visiting FencesNewportNews.com for a free quote!