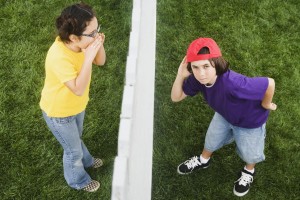 Do you live near a busy road? Maybe you just live in a loud neighborhood. Either way, peace and quiet can be hard to come by. And all you want to do is sit in your backyard and relax. Is that too much to ask? We don't think so. Fortunately, the solution is right in front of your face (at least now that you're on our website): a New Fence.
Achieve Noise Reduction with a New Fence
Depending on the type of fence you choose, you can achieve rather impressive noise reduction. The key to reducing noise is blocking the sound waves from reaching your ear, which is why solid fences, like privacy fences, make great sound barriers. They block sound waves, reducing noise pollution.
Click Here to learn more great benefits of fencing!
Wood or Vinyl?
At the end of the day, it doesn't matter if you choose wood or vinyl. The fence material doesn't matter. It is the height and construction of your fence that will make the most difference. Your fence should be solid and tall enough to completely block the noise source from view. Generally, if you can't see the source of the noise, it will be harder for the sound waves to reach your ears.
Additional noise reduction tips:
Planting a hedge or other tall vegetation in front of the fence can help further muffle noise.
Noise-buffering blankets can be pulled tightly over a fence to provide extra noise dampening.
Noise Reduction is a Two-Way Street
Remember, noise reduction goes both ways. A fence will not only help reduce noise pollution into your yard, but will also help block sound from leaving your yard. This is especially helpful if you like to entertain, but don't want to annoy your neighbors. As Robert Frost once said, "Good fences make good neighbors."
Residential Fence Construction in Northern Virginia
Hercules Fence is the largest fence company based in Northern Virginia, affording us the ability to offer you a premium quality fence without the premium price tag. Since 1955, Hercules Fence has been providing professional fence construction and services throughout the state.
Please take a moment to browse our many other residential  and commercial fencing options.
If you have any questions about Fence construction, you can contact Hercules Fence of Newport News, Virginia today by calling (757) 316-3600 or visit FencesNewportNews.com today! We are the largest fence company based in Northern Virginia. You can also follow Hercules Fence on Facebook, Twitter, Google+ and YouTube.