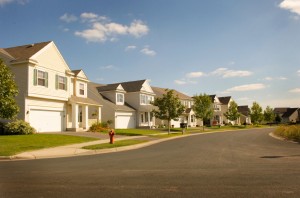 If you drive down the street in your neighborhood, you are sure to see a myriad of fence types, from privacy fences to picket fences, made from numerous materials, including wood, aluminum, and vinyl. However, you aren't likely to see a fencing industry staple: chain link fencing. Over the years, chain link fences have received an unfair rap, but why? There are actual several benefits to chain link fences, including:
Cost: In today's economy, cost is always at the top of everyone's list. So why not consider chain link fencing? These fences are very affordable, especially when compared to more ornate wooden fences. Chain link fences are perfect for the cost-conscious homeowner who doesn't want to spend an arm and a leg for a quality fence.
Maintenance: Unlike wooden fences, chain link fence require very little maintenance. In fact, they even require less maintenance than vinyl fences. Chain link fences are great. They are cheap to install and even cheaper to maintain. That is what we like to call a win-win, but price is only the beginning.
Durability: When you think inexpensive, you think poor quality and weak. Chain link fences, however, are incredibly durable. Chain link fences are typically made from galvanized steel, which is highly durable and resistant to corrosion.
Security: Chain link provides a level of security that is second to none.
Privacy: Wait, privacy? Chain link fences are see-through, right? Well, you can purchase plastic slats to make your chain link fence much more private.
So tell me again why you overlooked chain link fences when shopping for your new fence?
Hercules Fence: Residential Chain Link Fences in Northern Virginia
Hercules Fence has been providing professional fence services and installation throughout Northern Virginia since 1955. We can handle all of your residential fencing needs, from Custom Wood Fences to Ornamental Steel Fences to Ornamental Aluminum Fences to PVC Vinyl Fences to Chain Link Fences and we are more than happy to answer any questions you might have.
If you have any questions about Chain Link Fencing, you can contact Hercules Fence of Newport News, Virginia today by calling (757) 316-3600 or visit FencesNewportNews.com today! You can also follow Hercules Fence on Facebook, Twitter, Google+ and YouTube.