Homeowners know just how many benefits the addition of a fence can bring to their property: security, home value, and curb appeal, just to name a few. While you of course would spare no expense to gain all of these benefits for your property, as it turns out, you do not have to. With a chain link fence from Hercules Fence, you can have an economical answer to your fencing need.
A chain link fence is one of the most affordable fencing options available to you. Chain link fences come in two main varieties: galvanized and vinyl coated. Galvanized chain link fences are exceptionally strong and durable; this might be a good choice for a homeowner looking to prioritize home security and safety with their fence addition. Vinyl chain link fences, with their scratch-resistant finish, hold up very well in all types of weather, and can even come in a variety of colors.
The main benefit of a chain link fence for your Newport News home is its value as an investment. As we pointed out earlier, chain link is one of the most economical fencing options, and the lasting durability and quality that you get for such a relatively low price makes installing a chain link fence a worthwhile home improvement project to undertake, with the help of a professional fencing contractor.
In addition to its affordability setting it above the rest of the fencing options, a chain link fence also has the advantage of being unobtrusive. If you have a view that you do not want blocked by a more solid wood or vinyl fence, a chain link fence is guaranteed not to disrupt your view. Chain link fences are perfect for families with pets or young children; they keep them safe on the inside of your property line.
If you are a homeowner looking to make the most practical, budget-friendly fencing choice possible, then you cannot go wrong with a chain link fence from Hercules Fence. Call today for more information!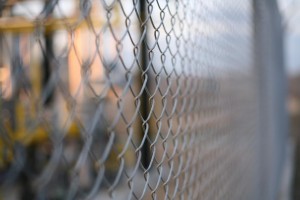 Since 1955, Hercules Fence has been providing professional service and quality commercial fence installation throughout Northern Virginia. If your Newport News home would benefit from the addition of a chain link fence, call Hercules Fence today.
If you have any questions about choosing the right chain link fence, you can contact Hercules Fence of Newport News, Virginia today by calling (757) 316-3600 or visit FencesNewportNews.com today! You can also follow Hercules Fence on Facebook, Twitter, Google+ and YouTube.