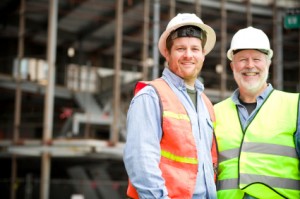 When it comes to construction in Northern Virginia (or anywhere for that matter), safety is of the utmost importance. Construction sites are dangerous. Period. End of story. So it is important to do everything in your power to maximize safety and protect yourself from lingering liability concerns. And it all starts with Temporary Fencing, which is required by many municipalities, insurance companies and general contractors.
Benefits of Temporary Fencing
Temporary fencing at construction sites can serve many functions, including:
Temporary fencing helps protect your valuable equipment – , especially large pieces of equipment or machinery – from theft
Fencing also protects the site from vandalism
Most importantly, temporary fencing helps create boundaries and keep passersby at a safe distance.
If necessary, this type of fencing can be used to improve the privacy around a construction site.
If it is windy then it is easy for debris and trash to spread throughout the surrounding environment. Fencing can shield the environment from such mess.
Temporary fencing is a cost effective way to improve the safety and security of your construction site.
Northern Virginia Temporary Fencing
Hercules Fence can provide your Northern Virginia construction site with temporary fencing to suit your unique needs. We take pride in the fact that we are able to install a turnkey fence installation covering any temporary fencing requirements as well any permanent fence. Our temporary fencing options include: temporary fence panels on block, in-ground chain link, privacy fence, and plywood fence.
Please contact Hercules Fence the next time you require any temporary fencing.
If you have any questions about Temporary Fencing, you can contact Hercules Fence of Newport News, Virginia today by calling (757) 316-3600 or visit FencesNewportNews.com today! You can also follow Hercules Fence on Facebook, Twitter, Google+ and YouTube.