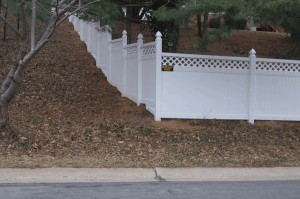 The word cheap can have a pretty negative connotation. That's why we prefer the phrase "affordable fences." You see, there is nothing cheap about Hercules Fence in Yorktown, Virginia. While our fences may be affordable, they certainly aren't cheap. Hercules Fences utilizes only the highest quality materials in all of our residential and commercial fences. So why are our fences so affordable?
Hercules Fence is the Largest Fencing Company in Virginia
That's right. Hercules Fence is the largest fence company in the state. This allows us to offer you a premium quality fence without the premium price tag. That's what we like to call a win-win!
Click Here to request a FREE quote!
Since 1955, Hercules Fence has been providing professional fence installation services in Yorktown and the rest of Northern Virginia. Over the years, we developed a reputation for quality work and fare, competitive prices.
Take advantage of more than fifty-five years of fencing experience and contact Hercules Fence today!
With six convenient locations throughout Northern Virginia, Maryland, and North Carolina, Hercules has an office near you. Whether you live as far north as Baltimore or as far south as Raleigh, Hercules Fence is ready to help you make your fencing dreams a reality.
Cheap

Affordable Fences in Yorktown, Virginia

Hercules Fence takes pride in the wide range of residential and commercial fencing we offer.

Residential Fencing

Our experienced professional team can design and install your new residential fence, no matter the material: wood, steel, aluminum, vinyl, or chain link. We look forward to hearing from you and meeting your fencing needs.

Commercial Fencing

Hercules Fence has experience in nearly every type of commercial fencing material imaginable, from aluminum to chain link, vinyl, steel, and temporary fencing. And we have handled numerous projects, from balconies for apartment complexes to tennis courts, condominiums, pools, and even government facilities.

If you have any questions about Affordable Fences in Yorktown, Virginia, you can contact Hercules Fence today by calling (757) 316-3600 or visit FencesNewportNews.com today! We are the largest fence company based in Northern Virginia. You can also follow Hercules Fence on Facebook, Twitter, Google+ and YouTube.