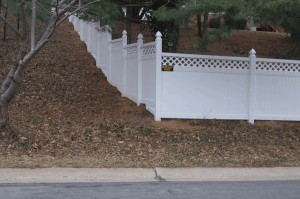 Are you in the market for a new residential fence in Newport News, Virginia? If so, you have come to the right place. Hercules Fence has been a providing exceptional fencing services in Newport News since 1955. We can handle all of your fencing needs. Hercules Fence is Virginia's largest fence company, affording us the ability to offer you a premium quality fence without the premium price tag.
Please take a moment to browse our many other residential fence options: Custom Wood Fences, Ornamental Steel Fences, Ornamental Aluminum Fences, and Vinyl Fences.
Let Hercules Fence of Newport News help you find the new residential fence that best fits your wants, needs, and budget. Our experienced sales and installation staff are more than happy to answer any questions you might have.
Looking for a New Residential Fence in Newport News? The Questions to Ask
Before calling, it is important to ask yourself a few questions. This will help us better understand your needs and allow us to more easily match you to the best fence.
What is the fence going to be used for? Do you want a fence to increase privacy, keep your dog safe and in your yard, provide your children a safe place to play, improve curb appeal, or increase security?
How large is your yard? We don't need exact measurements. Estimates are typically good enough.
Do you have a particular style or material in mind? Do you prefer vinyl or wood? Do you want a privacy fence or a picket fence? Do you have any other preferences?
What is your budget? One of the biggest determining factors in choosing the right fence is cost.
Are there any obstacles on your landscape? Do you have any trees along your property line? Is your home located on a hill? If so, how drastic is the slope? Do you have an irrigation system that we would need to dig up and move?
And More!
The more information you give us, the easier it will be for us to match you with the right fence.
If you have any questions about finding the right Residential Fence in Newport News, you can contact Hercules Fence today by calling (757) 316-3600 or visit FencesNewportNews.com today! You can also follow Hercules Fence on Facebook, Twitter, Google+ and YouTube.