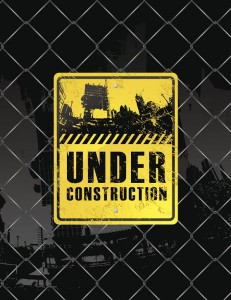 Construction companies in Newport News, Virginia – or anywhere for that matter – rely on Temporary Fencing day in and day out to keep onlookers and passersby away from unauthorized areas. Construction sites are dangerous and safety (and liability) is always a concern for construction companies. Temporary fencing is a great, cost-effective way to increase safety, while also minimizing theft and vandalism. That's a win-win scenario if we've ever heard of one. Additional benefits include:
During construction, a work site can get messy and out of control. Temporary fencing can help keep debris and clutter from blowing away and littering the landscape.
Temporary fencing can be easily moved and repositioned as your needs change.
Temporary fencing is inexpensive to rent and is considerably cheaper than permanent fences.
And More!
Construction companies are not the only ones who can benefit from temporary fencing. If you are running an exclusive, ticketed event you probably don't want people to have easy access to your carnival, fair, concert, or similar event. Temporary fencing is a great, cost-effective way to keep unticketed guests out.
Newport News Temporary Fencing Rental
Required by many municipalities, insurance companies and general contractors, temporary fencing is a proven deterrent to theft, vandalism, wandering animals, and liability issues. Temporary fencing is also easy and cost effective. There is no need to dig. There is no need to permanently change the surrounding landscape. Temporary fencing can go up quick and give you the peace of mind you need.
Weather you require temporary fence panels on block, in-ground chain link, privacy fence, or plywood fence, Hercules Fence can handle the job. Now the largest fencing company in Northern Virginia, Hercules Fence has been providing professional fence installation – both residential and commercial – and temporary fencing throughout Newport News since 1955. Over the years, we developed a reputation for quality work and fare, competitive prices.
Click Here to request a quote today!
If you have any questions about Wood Fence Maintenance and Installation, you can contact Hercules Fence of Newport News, Virginia today by calling (757) 316-3600 or visit FencesNewportNews.com today! We are the largest fence company based in Northern Virginia. You can also follow Hercules Fence on Facebook, Twitter, Google+ and YouTube.