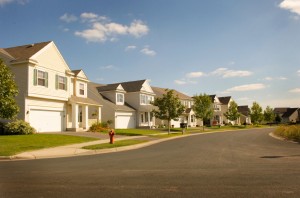 As the old saying goes, you get what you pay for. Well, that isn't always the case. Because Hercules Fence is the largest fence company in Yorktown, Virginia (well, all of Virginia, really), we are able to offer you a premium quality fence without the premium price tag. So, with Hercules Fence, you really get more than what you paid for.
Click Here to request a FREE quote!
Hercules Fence has been providing professional service and quality installation for both commercial and residential fencing customers in Yorktown and the surrounding area since 1955. Over the years, we developed a reputation for quality work and fare, competitive prices.
Residential Fencing Services in Yorktown
Here at Hercules Fence, we take great pride in the wide range of residential fences we offer, from wood and vinyl to chain link, aluminum, and steel. And that is before we talk about styles. Yikes! There are so many decisions to make. Fortunately, Hercules Fence is here to help. Our experienced professional team can help guide you through the process and design the perfect fence for your home.
We look forward to hearing from you and meeting your residential fencing needs.
Custom Wood Fences:

We pride ourselves in our extensive styles and options of wood fence, and all of our lumber meets and/or exceeds industry standards, as well as conforms to the latest EPA requirements.
Ornamental Steel Fences: Our steel products are coated with an electrostatically applied powder coating to create a durable and long lasting finish that will outperform a painted product.

Ornamental Aluminum Fences:

Hercules Fence is proud to be one of the top aluminum fence dealers in the country.

PVC Vinyl Fences:

You will find our Hercules PVC product to be tough and durable, without comprising any aesthetic appeal.
Chain Link: Hercules Fence offers both vinyl coated and galvanized chain link. In addition, we manufacture our residential gates so special sizes are no problem.
Plus, Hercules Fence has the ability to provide convenient gate operator systems for all purposes.
Take advantage of more than fifty-five years of fencing experience and contact Hercules Fence today!
If you have any questions about Residential Fencing in Yorktown, Virginia, you can contact Hercules Fence today by calling (757) 316-3600 or visit FencesNewportNews.com today! We are the largest fence company based in Northern Virginia. You can also follow Hercules Fence on Facebook, Twitter, Google+ and YouTube.