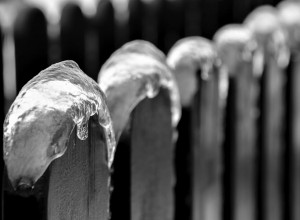 As the old saying goes, all good things must come to an end. This saying holds true to your once beautiful fence, as well. The average wood fence lasts about 20 years, while aluminum, chain link, steel, and vinyl last longer. Still, no fence lasts forever. Eventually, your fence will need to be replaced. So how do you know when it's time to say goodbye and invest in a new fence?
Signs You Need a New Fence
With regular maintenance – cleaning, staining, and repairs – your fence can last a very long time, long but not forever. So what are the warning signs that you may need a new fence?
Age: If your fence is more than 20 years old, odds are that it has seen better days. It may be time to consider replacing it.
Wood Rot: Specifically in regards to wood fences (duh!), wood rot is an obvious sign that your fence may need to be replaced.
Rust: Metal fences can begin to show their age in the form of rust. If you notice rust starting to form, on your fence, start planning your next home improvement project: fence installation.
Warped Wood: Over the years, wood can begin to warp, significantly detracting from the overall aesthetic appeal of your fence.
And More!
If you feel like it might be time for a new fence, pick up the phone and call Hercules Fence. Our helpful sales team will walk you through everything, outlining your many options, to help you choose a fence that meets all of your needs: aesthetics, security, and, most importantly, affordability.
Click Here to request a FREE quote!
Since 1955, Hercules Fence has been providing professional fence installation services throughout Northern Virginia. We are also the largest fence company in Virginia. This allows us to offer you a premium quality fence without the premium price tag. That's what we like to call a win-win!
If you have any questions about New Fence Installation, you can contact Hercules Fence today by calling (757) 316-3600 or visit FencesNewportNews.com today! We are the largest fence company based in Northern Virginia. You can also follow Hercules Fence on Facebook, Twitter, Google+ and YouTube.