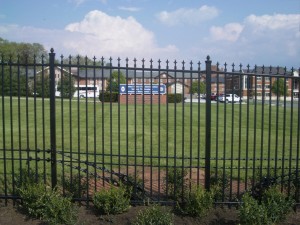 Whether you are a new homeowner or an old homeowner in Northern Virginia, one thing is for sure…the work is never done. There is always something to fix or some home improvement project that needs to be completed. You just do not have the time or energy to do EVERYTHING. So why not trust a few home improvement professionals to help with the bigger projects on your list, such as installing your new fence. Now you just have to pick the right fence company.
So, who is the Best Fence Company in Northern Virginia? Well, that question is simple. Hercules Fence! With over 50 years in the fence business, Hercules Fence knows a thing or two about fences of all shapes and sizes.
The Benefits of Hercules Fence, the Best Fence Company in Northern Virginia
Quality: From residential to commercial to high security fencing, Hercules Fence offers you the quality you desire at a price you can afford.
Availability: Hercules Fence boasts six convenient locations throughout Northern Virginia, as well as Maryland, and North Carolina. Whether you live as far north as Baltimore or south to Raleigh Market, Hercules has an office near you.
Buying Power: Hercules Fence is no small fencing company. In fact, we are the largest fence company based in Virginia. Whether you are seeking chain-link fence, wood, PVC, ornamental aluminum, or ornamental steel fence, Hercules can buy the product at a price that will afford you value to complement our quality.
Warranties: Quality is great, but you need a guarantee that your fence will stand the test of time. This is why Hercules Fence offers extended warranties on all of our products. While many companies can install a product that may appear to be well constructed immediately following installation, Hercules Fence can provide a fence that you will be proud of for many years.
And so much more!
Take advantage of these benefits and contact Hercules Fence today. We look forward to hearing from you and meeting your fencing needs.
If you have any questions about Hercules Fence, the Best Fence Company in Northern Virginia, please contact us by calling (757) 316-3600 or visit FencesNewportNews.com today! You can also follow Hercules Fence on Facebook, Twitter, Google+ and YouTube while you are at it!