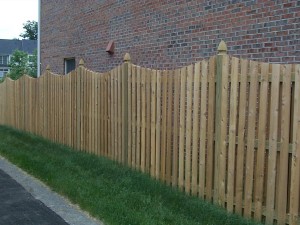 As a homeowner, you have several desires:
Your family is happy and healthy.
Nothing major goes wrong with your home.
Privacy.
Unfortunately, No. 2 is not always in your control. Even the most well-maintained house can develop an issue every now and then, from a burst pipe to a leaky roof to a broken air conditioner, and more. Luckily, No. 1 and No. 3 are well within reach. And since you already know how to keep your family happy and healthy, we will stick to No. 3: Privacy.
Want more Privacy? Of course you do, who doesn't? We, as human beings, are naturally private people, especially when we are within the comfort of our own home or enjoying quality time with our family in our yard. And while you can easily close the blinds, shades, or curtains when you are inside, it is harder to remain inconspicuous outdoors.
Sometimes, you can almost feel as if your family is on display. When you are playing with your children, your neighbors can see everything. When you have friends over, your neighbors can see everything. When you throw a barbeque, your neighbors can see everything.
The Solution: A Privacy Fence from Hercules Fence in Virginia
Who would have guessed that a privacy fence provided privacy? Well, it comes as no surprise that the biggest benefit of privacy fencing is the privacy it provides. These tall fences help keep prying eyes out of your personal life. Of course, privacy is just one of the many benefits of a privacy fence. Other include:
Privacy fences are a great way to add curb appeal to a home.
A privacy fence help keep your little ones safe.
Privacy fences are sturdy and built to last!
A privacy fence is helps reduce wind and noise pollution, allowing you to throw the perfect backyard barbeque.
Best of all, a privacy fence adds to your home value.
And Much More!
Hercules Fence in Virginia
With over 50 years in the fence business, Hercules Fence knows a thing or two about privacy fences.  Since 1955, Hercules Fence has been providing professional service and quality installation for residential fences in Northern Virginia. Please take a moment to browse our many options, from Custom Wood Fences to Ornamental Steel Fences to Ornamental Aluminum Fences to PVC Vinyl Fences, Chain Link, and more.
If you have any questions about our blog, "Want more Privacy? A Privacy Fence from Hercules Fence in Virginia," or if you have any other fence related questions, please contact Hercules Fence by calling (757) 316-3600 or visit FencesNewportNews.com today! You can also follow Hercules Fence on Facebook, Twitter, Google+ and YouTube while you are at it.