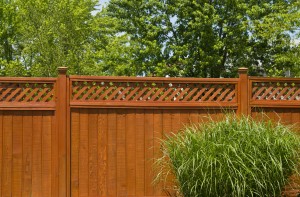 With so many options to choose from, it can be rather difficult to pick a new fence for your home. Not only do you have to pick a material – wood, steel, chain link, vinyl, aluminum – but you also have to choose a style. Whoa! Decisions, decisions.
 If you don't mind the maintenance, nothing will give your Newport News home the same curb appeal as a wood fence. These fences provide a natural and rustic look that complements any home. But that is just the beginning. Other benefits include:
Wood fences are very affordable.
Unlike other fences, wood can be customizable and changed. Paint the house? Paint your fence to match. This design flexibility gives you more options down the road.
Wood fences are very easy to repair. The average homeowner can handle most repairs.
Wood fences are environmentally friendly.
Wood Fences provide privacy that can only be matched by vinyl fencing
Wooden Fences, if properly maintained, will last a very, very long time. Some can last up to 20 even 30 years. But remember, maintenance is the key.
Wood Fence Installation in Newport News
At Hercules Fence, we pride ourselves in our extensive wood fence style options. Our sales team can offer you many selections to choose from to accommodate your privacy, semi-privacy, and decorative needs.
All of our lumber meets and/or exceeds industry standards, as well as conforms to the latest EPA requirements.
Hercules Fence can accommodate all of your wood fence needs!
As Virginia's largest fence company, we can offer you a premium quality fence without the premium price tag. So why would you choose any other fence company? Take advantage of more than fifty-five years of fencing experience and contact Hercules Fence today. We look forward to hearing from you and meeting your fencing needs.
If you have any questions about Wood Fence Installation in Newport News, you can contact Hercules Fence today by calling (757) 316-3600 or visit FencesNewportNews.com today! You can also follow Hercules Fence on Facebook, Twitter, Google+ and YouTube.