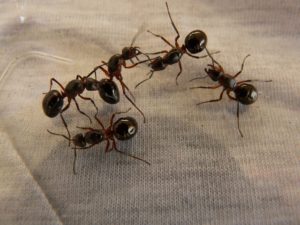 Now that fall has arrived, you can relax knowing that insects won't be damaging your fence. However, preparing for spring and summer is a good idea by learning how to eliminate those pesky pests. Maintaining your fence can keep it looking great and prevent pests from attacking. We have some tips that homeowners can follow to keep unwanted animals away from their fences. Continue reading for more helpful information on repelling pests from your residential fence.
Utilize A Creosote Substitute  
Did you know that creosote, a tar compound, can protect your wooden fence from the sun, rain, termites, and other pests? This method is cost-effective and increases the longevity of your fence. However, it's important to note that creosote is carcinogenic. Thankfully, alternative products on the market are safer for homeowners and the environment.
Pressure Washing
To identify any rotting or decaying areas in your fence, it's recommended to pressure wash the entire fenced area, including the bases and posts. This will effectively remove any debris or leaves where pests and insects can reside. Upon discovering any damaged areas, fixing them or contacting a professional for assistance is advisable.
Eliminate Breeding Areas
Insects reproduce when the conditions are right for them to do so. They tend to be attracted to standing water, which can be present in various areas of your yard. To prevent this, it's vital to ensure that rainwater doesn't accumulate near your fence. Additionally, insects like to take shelter in high grass, so it's recommended that you mow your lawn at least once a week to keep it short. Trimming one-third of the grass blade should be sufficient to prevent overgrowth.
Prioritize The Proper Type Of Wood
Certain types of wood are more effective in keeping insects and pests away. Cedar and redwood are both excellent options for this purpose. By choosing these woods for your fence, you can ensure it remains free from pests for many years. Consider how long it takes for trees to decompose – this same principle applies to your fence. Armed with these tips for pest control, you can extend the lifespan of your wooden fence even further.
Find Your Perfect Fence With Help from Hercules Fence Newport News
Hercules Fence has experience with nearly every type of residential and commercial fencing material imaginable, from wood and aluminum to chain link, vinyl, steel, and even temporary fencing. We have developed a reputation for quality work and fair, competitive prices. Hercules Fence is ready to serve you from six convenient locations. We have offices in Manassas, Richmond, Newport News, Norfolk, Virginia, Maryland, and North Carolina.
If you have any questions about finding your dream fence or maintenance, contact Hercules Fence today by calling (757) 316-3600 or visiting FencesNewportNews.com for a free quote!